Who We Are
At CityWide Container Service, we prioritize sustainability and are proud to be a United States Green Building Council member. Since 2003, we have provided our clients with waste management plans and LEED reports to meet Green Building Requirements. We are committed to implementing the construction debris recycling process by ensuring that all collected debris is reutilized in the manufacturing process. 
We redirect reusable materials to appropriate sites, resulting in a diversion of construction debris from landfill disposal. Call us today to take advantage of a free quote.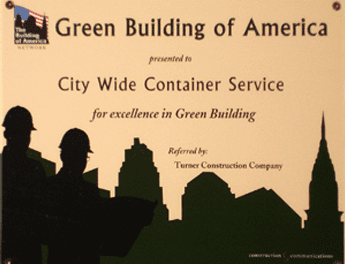 A History of CityWide Container Service
CityWide Container Service was founded in 1994 with the goal of providing construction container service that is tailored to meet our clients' individual needs. Our hands-on operational style ensures client satisfaction with safe, reliable service and efficiencies that will ensure we meet your bottom line. 
Over the years, we have earned the trust of governmental agencies, prestigious developers, builders, contractors, and private individuals who have entrusted us with their projects. Many of these projects have received distinguished awards, and we are proud to have been a part of them.
Documentation and Reports
For years, CityWide Container Service has been at the forefront of developing and providing LEED documentation and waste management reports to help our clients meet the needs of their LEED-certified projects. 
Our reputation is built on our track record of never failing to finish a project, and we take great pride in our team's commitment to exceeding our clients' expectations. We are dedicated to setting ourselves apart from the competition and will do whatever it takes to deliver exceptional results for our clients.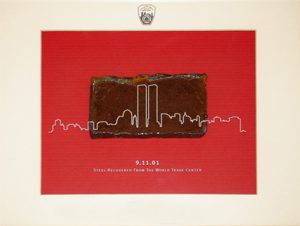 Testimonials
At CityWide Container Service, we are proud of the many prestigious projects we have worked on and the noteworthy individuals we have worked with. Our commitment to client satisfaction is unwavering, and we strive to provide the highest level of service possible. Here are a few testimonials from some of our satisfied clients: